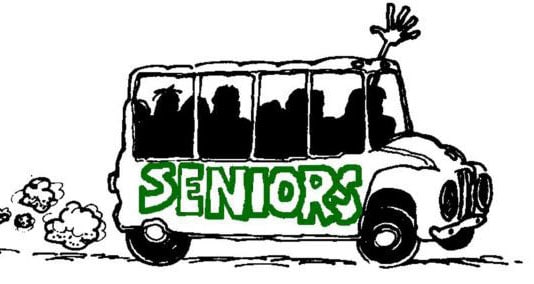 Forthcoming Outings and Tours
See the latest month's Bulletin for more information on the Club's future outings and tours.
Some of Our Previous Outings and Tours
'Fracked! Or please don't use the F..word' – A Black Comedy) – Thursday 23rd November
Lilydale Athenaeum Theatre (Stylish old theatre)
Time: 7.30 pm for 8.00 pm
Optional pre-theatre Dinner next door at the 'Gracious Grace Cafe' @ 6:15 pm.
How would you feel about sitting in front of the nice old village pub on a sunny afternoon while convoys of 40-ton tankers roll past 6 feet away? Deerland Energy's plans to drill for shale gas in the pretty village of Fenstock are going well. The company is looking at big profits, with scientists & councillors open to lucrative offers. The only slight snag is a ragged band of protestors headed by just another 'mad old biddy'.
Coombe Cottage Melba Estate – Wednesday 22nd November
Dame Nellie Melba became one of the most famous, world-renowned soprano singers in the late Victorian era. Melba purchased the 60-acre dairy farm in 1909, renaming the property Coombe Cottage after a house she rented in England while performing at Covent Garden.
The garden designer was William Guilfoyle (also the designer for the Royal Botanic Gardens).
10:00 am – Devonshire Tea
11:00 am – Garden Tour
Venue: Coombe Yarra Valley
The complete works of William Shakespeare" (abridged) [revised] (again) – Thursday 14th September
Lilydale Athenaeum Theatre (Stylish old theatre)
Time: 7.30 pm for 8.00 pm
Optional pre-theatre Dinner next door at the 'Gracious Grace Cafe' @ 6:15 pm.
The show features three overachievers attempting to perform all thirty-seven of Shakespeare's plays in ninety-seven minutes. Fast-paced, witty, and physical, it's an evening of laughter for Shakespeare lovers and haters alike.
Box Hill Town Hall Tour
Wednesday 13th September
Experience the grandeur of a heritage listed Art Deco style building.
Built in the 1930s, the Town Hall tour showcases significant architectural features, the old Council Chambers, Artspace Gallery and rooms that have serviced the community for more than 80 years.
Find out all about the history of the Town Hall during the 90-minute tour and finish with a morning tea served in the Padgham Room overlooking Whitehorse Road. Includes of ribbon sandwiches, scones with jam and cream, and fruit platter. Tea and coffee.
A Play "Switzerland" by Australian writer Joanna Murray-Smith – Wednesday, 12th July 2023
Lilydale Athenaeum Theatre (Stylish old theatre)
Time: 7.30 pm for 8.00
"Somewhere in the Swiss Alps, grand dame of crime literature Patricia Highsmith lives with an impressive collection of books, and a somewhat sinister collection of Guns and knives. She finds solace in her solitude, her cats and cigarettes. But when a mysterious international visitor arrives at her perfectly secluded home, her love of fictional murders becomes a dangerous reality."
Heide Museum of Modern Art – Wednesday 26 April 2023
We met at the Heidi Kitchen 9.30 am for Coffee/Tea and muffin.
At 10.30 am we had a Guided History Tour booked at the original house (Heide 1) and kitchen garden of Sunday and John Reed (+ Sydney Nolan and open to many other artists of the Heidelberg School of Art at the time. A colourful group and lifestyle). Then at 11.30 am we wandered down to Heide 2 the contemporary home they later built. Then browse the Art Gallery which usually has Australian art exhibited.
Art works were exhibited in all the venues.
Blue Lotus Garden – Wednesday 8 March 2023
Self-drive to the gardens in Yarra Junction (or carpool with someone else).
Enjoy a leisurely and tranquil walk on flat easy pathways, observing an impressive display of large lotus blooms in lovely garden surrounds – followed by lunch.
Mont de Lancey Historic Mansion – Thursday 17th November 2022
Arrive at 10.00 am for scones, jam & cream.
Excellent guided Tour 11.00 am of mansion house, outbuildings, and gardens.
Schwerkolt Cottage – 20 October 2022 – Visit for afternoon tea, lecture and tour. Schwerkolt Cottage is a historic museum complex surrounded by 2.25 hectares of bushland. Established in 1884, the historical buildings, walking tracks, cottage garden, barbecue area and family playground are the perfect place to explore early Colonial history in Whitehorse.
Victorian Jazz Museum, Wantirna – Tuesday 20 September 2022
A comprehensive tour of the museum, including what goes on behind the scenes; lunch, afternoon tea, or light refreshments; and a live jazz performance by a jazz band.
Rhododendron Gardens, Olinda – Wednesday 27 April 2022
Visit to Dandenong Ranges Botanic Gardens, including an open sided bus trip around the gardens.
Living Legends Tour – Wednesday 30 March 2022
We drove out, just past the Melbourne Airport, to this non-profit Equine welfare initiative – the only public rest home for racehorses in Australia. It was designed and created to provide a safe and comfortable home for retired Australian championship horses.
For morning tea we enjoyed some delicious scones with jam and cream and then received a guided tour around the paddocks, including the history and care of the horses. An open-sided cart was provided for those with mobility issues.
During the tour we each had a bag of carrots to feed to the horses, which made us very popular with them.
After the tour we went back to the

homestead for a light lunch of prepared sandwiches.

Funky Farm – Tuesday 27 April 2021
We travelled by bus to visit the family owned Funky Farm Boutique Zoo in Hastings. Some of the animals you could have touched/held while they were being explained to us included wallabies, koalas, dingos, kangaroos, emus, lizards and snakes.
Afterwards we moved on to the Westernport Hotel in Hastings for lunch, then later the bus took us back home to the Whitehorse Horticultural Centre.
Ambulance Historical Society – Thursday 15 April 2021
The Ambulance Victoria Museum, located in Bayswater, has an amazing car collection, with 18 vehicles for viewing. The museum has been developed and maintained voluntarily by retired ambulance officers and is a non-profit organization. You can also see old medical equipment, uniforms, memorabilia, posters and documents from the past. There are over 3,000 items in the museum.
We started off with a lovely morning tea with scones jam and cream, sandwiches, etc (provided by the museum as part of the entrance fee) then listened to a talk about the history of the Ambulance Service by a retired ambulance officer. Afterwards, several of us adjourned to the Bayswater Hotel for lunch.
Car Safari – May 2020 (cancelled due to the COVID-19 pandemic).
Our plan was to visit about 28 painted silos plus several sites of street art. We had planned to visit four large towns with close connections to Victoria's growth, which would have provided a lot of interesting history.
Puffing Billy – Monday 2 March 2020
We either caught the Metro train to Belgrave or drove our own vehicles and parked in a nearby car park, then took a short walk to Puffing Billy station. We then enjoyed the countryside and a "Natter Platter" lunch as the train chuffed up the line and back.
Vic Forests at Powelltown – Monday 20 October 2019
We left by bus to Powelltown, where we had morning tea prior to meeting Liz Langford for her presentation on the forests. We then moved on to the Upper Yarra RSL for lunch.
South Gippsland – Friday 20 September 2019
We left Jolimont Road and proceeded by the Day Tripper Coach to Coal Creek Museum for morning tea. Then travelling through interesting country to the Poowong Hotel for lunch. After lunch we visited the Prom Country Cheese Factory for tasting and afternoon tea.
Creswick Men's and Ladies' Clothing – Thursday 12 September 2019
Departed Jolimont Road by coach to the Hawthorn Outlet for Creswick Men's and Ladies' clothing. On arrival we had morning tea followed by a fashion parade, then had time to peruse clothing before returning to Jolimont Road at approximately 1:00 pm (No charge for this outing).
William Angliss Institute – Tuesday 13 August 2019
We had a tour of their Melbourne hospitality campus, followed by lunch in the training restaurant.
Maribrynong River Cruise – Thursday 11 April 2019
We sailed down the river onboard the "Blackbird", a former Lakes Ferry, enjoying the scenery and an interesting commentary about the other side of town (from Footscray to Avondale Heights and return).
Block Arcade Tour – Thursday 4 April 2019
We took a guided walk through one of Melbourne's most grand and historic landmarks, the Block Arcade. Built in 1892 and modelled on the Galleria Vittoria Emanuele in Milan. The Block Arcade is a heritage listed shopping arcade situated on Melbourne's Golden Mile and home to the largest mosaic floor in the southern hemisphere, its magnificent glass dome and the iconic Hopetoun Tearooms.
RAAF Museum Visit – Thursday 14 March 2019
We made our way to the museum by private cars to visit their large collection of aircraft and see a flying display of one of their aircraft still in flying condition.
Queenscliffe (Around the Bay) – Monday 25 February 2019
We boarded our coach in Jolimont Road and headed down the Mornington Peninsula to Sorrento where the coach and those on board, boarded the ferry for Queenscliff. On arrival we enjoyed a picnic lunch, then head to "Cottage by the Sea" for afternoon tea. The Cottage has a very interesting history but now provides short term relief for children whose families are experiencing difficulties.
Bus Tour to The Lady in the Swamp in Lower Tarwin – Friday 26 October 2018
Many will have heard about Margaret Clements, the Lady in the Swamp who disappeared, presumed to have been murdered. In May, 1952 she was reported missing, has never been found and the case never solved. The family was very wealthy but the property was derelict and has now been restored and open for group tours
Melbourne Drug Court (Magistrates Court) – Thursday 18 October 2018
Maldon by Steam Train – Wednesday 12 September 2018
Members travelled on a vintage steam train for an exciting day out. Using the free rail ticket from the Government to Castlemaine on a V/Line train, where we changed trains, to then travel along the picturesque rail line to the historic town of Maldon. There we had time to enjoy lunch and explore the shops, before returning to the station to take the steam train back to Castlemaine, and then the V/Line train to Southern Cross Station.
Coach trip to Arthurs Seat – Thursday June 14 2018
Members were picked up by coach at the Horticultural Centre at 9.30 am and taken to Sorrento where we enjoyed morning tea. The group then continued on to Arthurs Seat where we all enjoyed a ride on the "EAGLE" (the chair lift) down to the bottom point where they returned to the coach and then drove to the Rye Hotel to enjoy a two course lunch.
Yarra Valley Chocolaterie – Monday 20 August 2018
Members enjoyed a visit to the "Chocolaterie" located in Old Healseville Road, Yarra Glen. There we enjoyed a tasting of the various gourmet chocolates which are manufactured on site. Lunch and a dessert were enjoyed, plus we had the option to purchase ice cream or cakes. A large range of their chocolates were available to purchase; chocolates were rather expensive though.